Rural Medical Service (RMS) Project
The Virus Challenge in the African Continent
A Model from Rwanda to Save Lives and Create Jobs
As the world settles into the onslaught of the COVID-19 pandemic, we must prepare for its 2nd wave, and for other viruses that emerge and threaten how we work, live, and die. In the coming months and years, the rural-poor who have limited electricity and running water and live in both undeveloped and developed countries, are the most susceptible sector of humanity to our virus-challenged planet.
Some of Africa's rural-poor communities have people with vulnerable immune systems because of Cholera, Bacillary, Dysentery, and HIV, and now they have to face one of the most contagious viruses in modern man's history. These informal, rural-poor communities have a close and friendly lifestyle that is contrary to the social-distance practices required to prevent the spread of a contagious virus. Their busy days of just trying to feed their families requires a system where they can be supported on how to implement a 'WASH' program to mitigate the spread of any kind of contagious virus.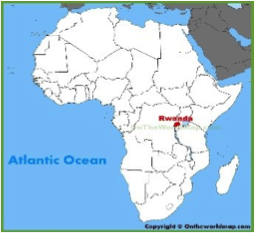 Rwanda, the 2nd smallest country in the African continent, and sometimes referred to as 'the Heart of Africa', has been a shining model for launching various 21st-century, progressive programs. APESEK, a leading youth and health care NGO located in the Rutsiro District of western Rwanda, and strategic partner with IDEA, has an 18-year history of community service for handicapped, orphaned and disadvantaged children.
APESEK will now launch a new program called Rural Medical Services (RMS) in the district of Rutsiro. RMS will provide support services of how to mitigate contagious viruses, while at the same time help create jobs through a 'grassroots' manufacturing operation that can cost-effectively and efficiently be easily established in any rural community.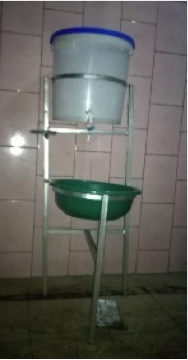 Rural Medical Services (RMS) Summary
1) Manufacture and install simple Handwash Stations for 2,500 poor families in the Rutsiro District of Rwanda. PLEASE SEE RMS MANUFACTURING VIDEO
2) Train 180 nurses who work in 17 health centers and at the Murunda hospital in Rutsiro on how to administer virus-related health care services
3) Distribute 15,000 leaflets and broadcast radio spots designed for the culture of the Rutsiro people that promote a 'WASH' program to mitigate the spread of a contagious virus.

Details available for qualified donors and volunteers
IDEA, 1-831-334-2218, USA, tlivoti@mbita.org, TL@21stcenturyidea.com